Vocal Improvisation – Song Forms and the II-V-I progression with Steve Saxon
« Back to Events
This event has passed.
Event:

Vocal Improvisation – Song Forms and the II-V-I progression with Steve Saxon

Start:

April 14, 2013 12:00 pm

End:

April 14, 2013 3:00 pm

Category:

Updated:

August 22, 2012
Venue:

Phone:

510-845-5373

Address:
Google Map

2087 Addison St

,

Berkeley, CA

,

94704

,

United States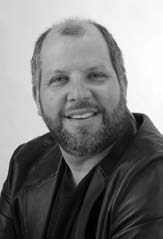 If it isn't blues or rhythm changes, chances are the song is going to be based on some combination of ii-V-I chord progressions.
You've heard the term, but do you really understand the theory behind the ii-V-I? Can you recognize it when you hear it?
Learn to recognize these progressions by sight and by ear, and pick up melodic ideas that work to get you from here to there using a variety of songs in this hands-on workshop.

April 14, 2013 Noon – 3 pm
$50 advance purchase/$65 day of the workshop
Stephen Saxon is a singer and trumpet player who has performed jazz, classical, klezmer, and cantorial music over a professional career that began in the 1970s. He has performed and/or recorded with Chet Baker, Michael Brecker, Chanticleer, Richie Cole, David Grisman, Dave Gruisin, Kitka, Bill Henderson, KlezX, Abbey Lincoln (Aminata Moseka), Bobby McFerrin, Mark Murphy, Pacific Mozart Ensemble, Ed Reed, Martha Schlamme, Gunther Schuller, Michael Tilson Thomas, Craig Taubman, Mal Waldron, Andy Williams, John Williams, and Frank Zappa, among others.

iCal Import
+ Google Calendar