TrumpetSuperGroup
« Back to Events
This event has passed.
Event:

TrumpetSuperGroup

Start:

December 16, 2012 4:30 pm

End:

December 16, 2012 6:00 pm

Category:

Updated:

September 19, 2012
Venue:

Phone:

510-845-5373

Address:
Google Map

2087 Addison St

,

Berkeley, CA

,

94704

,

United States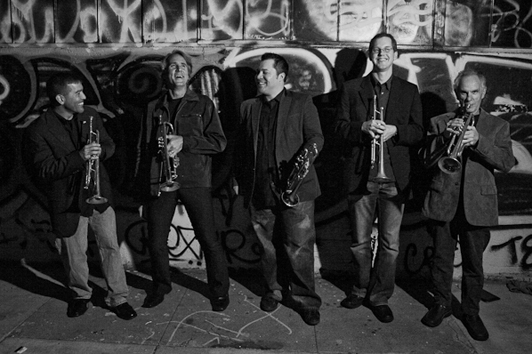 The Jazzschool's Annual Holiday Concert
Five of the Bay Area's most accomplished trumpet players team up to celebrate the holidays. Featuring Dave Scott, Erik Jekabson, Mike Olmos, Mario Guarneri, Doug Morton, Mark Inouye. With Scott Foster on Guitar, Daniel Fabricant on Bass, and Surya Prakasha on drums.
iCal Import
+ Google Calendar