Music Transcription Techniques
« Back to Events
This event has passed.
Event:

Music Transcription Techniques

Start:

October 28, 2012 2:00 pm

End:

October 28, 2012 4:00 pm

Category:

Updated:

September 10, 2012
Venue:

Phone:

510-845-5373

Address:
Google Map

2087 Addison St

,

Berkeley, CA

,

94704

,

United States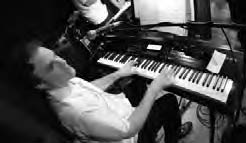 Transcribing music from recordings is an essential practice with many benefits for aspiring musicians. In this workshop, students are introduced to traditional transcription techniques and also the various notation and playback computer programs now available. Instructor demonstrates techniques using Sibelius notation software and Transcribe!, an inexpensive software program which allows you to loop and adjust the speed and EQ of selected recordings for transcription purposes.
Sunday, October 28, 2 – 4 pm
$30 advance purchase/$45 day of the workshop
Bob Karty






iCal Import
+ Google Calendar