How to Voice Standards for Piano — The Menu with Mark Levine
« Back to Events
This event has passed.
Event:

How to Voice Standards for Piano — The Menu with Mark Levine

Start:

February 24, 2013 2:00 pm

End:

February 24, 2013 4:00 pm

Category:

Updated:

December 28, 2012
Venue:

Phone:

510-845-5373

Address:
Google Map

2087 Addison St

,

Berkeley, CA

,

94704

,

United States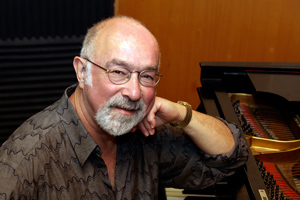 Grammy-nominated pianist/educator Mark Levine shows pianists how to create effective jazz piano arrangements using 4th chords, upper structures, the "So What" chord, the "Kenny Barron" and "Herbie Hancock" chords, and rootless left-hand voicings. Mark has created a "voicing menu" to facilitate matching the melody note at any given point with the best possible piano voicing. Students use Alice in Wonderland as a workshop song.
Mark Levine
$30 advance purchase/$45 day of the workshop
iCal Import
+ Google Calendar