Levine – Melodic Minor Harmony
« Back to Events
This event has passed.
Event:

Levine – Melodic Minor Harmony

Start:

December 16, 2012 11:00 am

End:

December 16, 2012 1:00 pm

Category:

Updated:

December 11, 2012
Venue:

Phone:

510-845-5373

Address:
Google Map

2087 Addison St

,

Berkeley, CA

,

94704

,

United States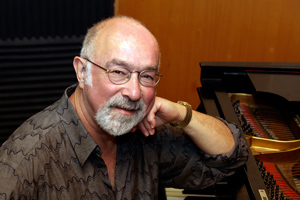 The harmony derived from the melodic minor scale is an essential part of the sound of modern jazz, with its minor-major, lydian dominant, altered, and half-diminished chords. This workshop provides an overview of melodic minor scale harmony and its practical applications as heard in the music of Herbie Hancock, Freddie Hubbard, Woody Shaw, Wayne Shorter, and other influential jazz composers and improvisers.
$30 advance purchase/$45 day of the workshop
iCal Import
+ Google Calendar