Jazz Improvisation and Composition Workshop with Joel Harrison and "Spirit House" feat. Paul Hanson, Cuong Vu, Kermit Driscoll and Brian Blade
« Back to Events
This event has passed.
Event:

Jazz Improvisation and Composition Workshop with Joel Harrison and "Spirit House" feat. Paul Hanson, Cuong Vu, Kermit Driscoll and Brian Blade

Start:

April 5, 2013 6:00 pm

End:

April 5, 2013 7:30 pm

Category:

Organizer:

Jazzschool

Updated:

January 8, 2013
Venue:

Phone:

510-845-5373

Address:
Google Map

2087 Addison St

,

Berkeley, CA

,

94704

,

United States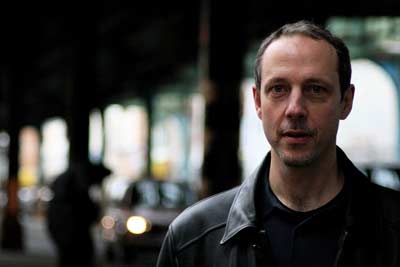 Featuring Joel Harrison (guitar), Paul Hanson (bassoon), Cuong Vu (trumpet), Kermit Driscoll (bass), Brian Blade (drums)
This workshop with some of the today's top jazz players will cover the following topics: soloing and accompaniment in modern jazz, modern compositional techniques and approaches, and the art of band leading in today's environment – a musician's survival manual. Joel and the ensemble also discuss approaches to soloing and writing that borrow from classical music and focus on rhythmic principles for comping and rhythm sections.
Prerequisites:none, open to all!

Friday April 5, 6 pm – 7:30 pm
$35 concert and workshop together
$20 for the workshop alone
Joel Harrison's Spirit House is a congregation of like-minded souls who drink freely from a musical well unrestricted by style or convention. It's unusual front line is complemented by a rhythm section whose experiences include Wayne Shorter, Herbie Hancock, Bill Frisell, Joni Mitchell, and many more. The group will perform Harrison's compositions.
iCal Import
+ Google Calendar