Guitar and Vocal Intensive with Tuck & Patti
« Back to Events
This event has passed.
Event:

Guitar and Vocal Intensive with Tuck & Patti

Start:

April 7, 2013 10:00 am

End:

April 7, 2013 6:30 pm

Category:

Updated:

February 6, 2013
Venue:

Phone:

510-845-5373

Address:
Google Map

2087 Addison St

,

Berkeley, CA

,

94704

,

United States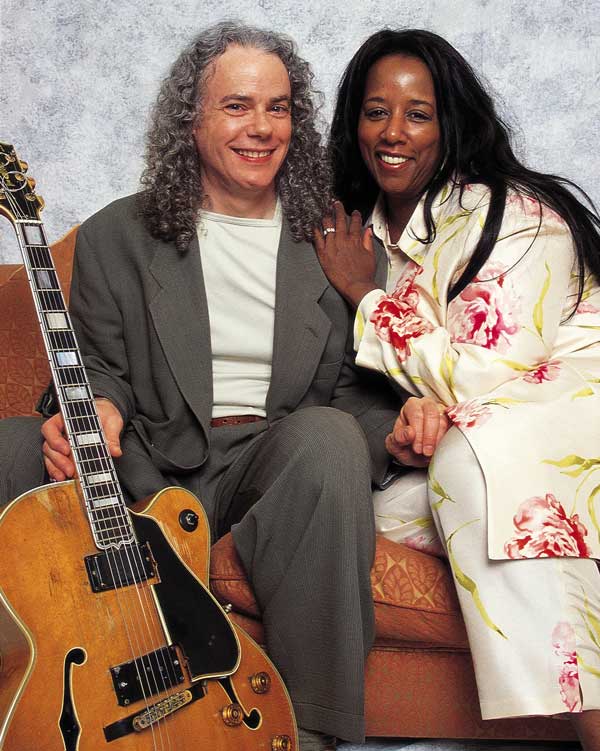 The Jazzschool is proud to present one of the great duos of all time in an intimate workshop designed to fine-tune collaboration between guitarists and singers!
Morning Session:
Tuck will spend time with student guitarists working on the finer points of accompaniment including intros, endings, texture, voicings, rhythm and countermelody as applied to comping for singers.
Patti will work with student singers on intonation, rhythm, increasing pitch, dynamic and expressive range, choosing material and listening, responding and interacting with one's partner while connecting with the listener. And, most importantly, having big fun while doing it
Afternoon Session:
Everyone will come together. Together Tuck and Patti will focus on the issues that duos most often need to work on jointly, including collaboration, arranging, improvisation, texture, feel, sound, personalities, etc.  Then everyone will prepare together for a 4:30 pm concert at the Jazzschool featuring Tuck & Patti and all of the student participants! Click here to buy concert ticket.
Prerequisites:
Students must be at an intermediate to advanced level in order to participate. Vocalists should have a repertoire of at least 20 songs and should bring charts for five of these songs to pick from. Guitarists must be able to easily sight-read chord charts and melodies and have some experience working in a group.
Auditors are also welcome to attend and need not be musicians to observe the day's activities.
Open to six vocalists and six guitarists.
Guitar and vocal participants: please call the Jazzschool to register, a brief placement consultation is required. 510-845-5373
Auditors are welcome to enroll online.
For more information, please contact laurie@jazzschool.org
iCal Import
+ Google Calendar