Darren Johnston Quintet
« Back to Events
This event has passed.
Event:

Darren Johnston Quintet

Start:

October 13, 2012 8:00 pm

End:

October 13, 2012 10:00 pm

Category:

Updated:

August 22, 2012
Venue:

Phone:

510-845-5373

Address:
Google Map

2087 Addison St

,

Berkeley, CA

,

94704

,

United States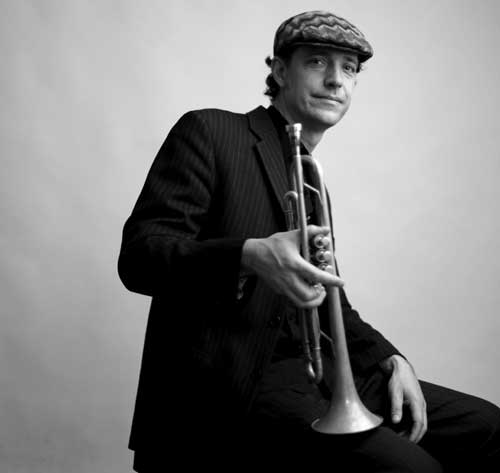 Trumpeter and composer Darren Johnston creates a unique balance of melody and texture in his original music, combining passages of simple, spacious beauty with dense improvisation. Johnston returns to the Jazzschool with his quintet for a set featuring selections from his latest suite, "Songs of Seven Miles."  With lyrics drawn from a series of interviews with immigrants now living in the United States, "Songs of Seven Miles" gives voice a rich cross-section of Americans, including a Mexican day laborer, an Egyptian pro-democracy activist, and a Peruvian dancer who escaped persecution for his sexuality.
Featuring Darren Johnston, tumpet/voice; Ben Goldberg, clarinet/contra-alto clarinet; Sheldon Brown, tenor sax, bass clarinet; Kim Cass, bass; Howard Wiley, drums; and special guest vocalist Tiffany Austin.


iCal Import
+ Google Calendar