Composer Workshop Series with Maye Cavallaro -The Music of Rodgers and Hart
« Back to Events
This event has passed.
Event:

Composer Workshop Series with Maye Cavallaro -The Music of Rodgers and Hart

Start:

February 10, 2013 12:00 pm

End:

February 10, 2013 3:00 pm

Category:

Updated:

November 5, 2012
Venue:

Phone:

510-845-5373

Address:
Google Map

2087 Addison St

,

Berkeley, CA

,

94704

,

United States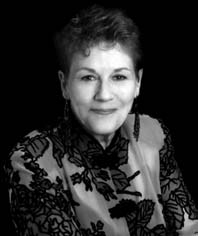 The Music of Rodgers and Hart
Richard Rodgers and Lorenz Hart composed dozens of songs beloved by jazz singers and instrumentalists. Some famous titles include "Bewitched, Bothered and Bewildered," "The Lady is a Tramp," "Where or When," "Blue Moon," and "I Could Write a Book." In this workshop, singers explore the music of these two great musicians. Students also explore how jazz greats have interpreted these songs and made them their own.

February 10, 17, and 24, 2013 Noon – 3 pm
$220 advance purchase/$235 day of the workshop
(for each 3-part workshop)
Instructor provides 10 charts and practice tracks for each workshop series. Class timeis spent learning the songs and developing new arrangements.In the 3rd meeting of each series, students work with an accompanist.Maximum enrollment: 8
iCal Import
+ Google Calendar