Acting for Singers with Lisa Lindsley
« Back to Events
This event has passed.
Event:

Acting for Singers with Lisa Lindsley

Start:

February 17, 2013 12:00 pm

End:

February 17, 2013 3:00 pm

Category:

Updated:

August 22, 2012
Venue:

Phone:

510-845-5373

Address:
Google Map

2087 Addison St

,

Berkeley, CA

,

94704

,

United States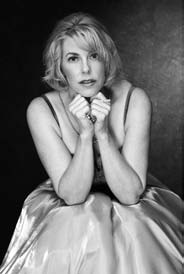 Acting for Singers
There are many talented vocalists out there, but when it comes down to it not many are able to reach into their arsenal of skills and pull out a good act. When you step on stage you are an actor. You portray the song and its emotions and you tell a story. In this workshop you will learn the fundamentals of stage acting, and how to bring out your inner actor and show the audience that you are capable of another level of performance. Wear comfortable clothes and bring one chart in your key.

February 17, 2013 Noon – 3 pm
$50 advance purchase/$65 day of the workshop

iCal Import
+ Google Calendar